You ask, we answer!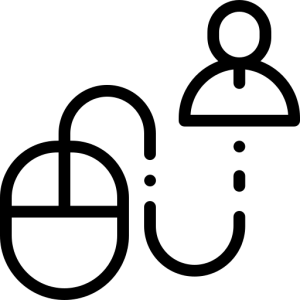 Where are we located?
Multiple locations throughout the world! Such as Lisbon, Ghent, Bucharest, Istanbul, Davao, Taipei, Poznan.

What skills are required to be hired at Conectys?
Our clients are looking for specialized individuals that come equipped with knowledge of communication in a plethora of languages. So the more you know the better!

Tips & Tricks for a successful interview 
Prepping for an interview? Don't forget about it. You've got this! 

While interviews may appear intimidating, consider this: The interviewer really wants you to do well. So, shake off the nerves, relax and have fun. 

Research the company before the interview 
For employers is important to know that the candidates have taken the time to learn about their company. You can visit the company website where you will find meaningful information such as: the mission of the company, the competencies the company is looking for, the company culture. The information is usually available in the "About us" section of the site. Another option would be to check the company's Social Media accounts such as LinkedIn, Facebook, Instagram and Twitter pages. 

Be yourself 
You will be doing yourself no favor if you try and defeat your personality or pretend to be something that you aren't.  

Practice, practice, practice 
Employers use behavioral questions to discover past achievements and to predict future performance. These questions identify applicants' key competencies and skills. You can focus on past achievements that highlight your abilities in accordance to the job requirements. It's important to learn from failure and is great to be able to share such information. Prepare a list of examples to share with the interviewer. 

Be honest 
Be open if you were laid off or terminated from a previous job. The truth will likely come out before being hired and you want to build an honest relationship with the future employer from the very first beginning. 

Ask questions 
You have the opportunity to discover more about what interests you, so don't hesitate to ask questions. You can discover more about the future of the company, the possibility to grow within the company, the company culture from the interviewer's perspective. A job interview is an occasion to find out if the company is a good fit for you 

Follow-Up after the interview 
It's always a good idea to keep in touch with your interviewer, it's recommended in 24-hours after the interview to send a thank-you e-mail. If there is something you had meant to mention during the interview, but you didn't, now it's a good time to do it. 

Preparing for a role can take time, but it's a worthwhile investment- especially when you land your dream job. 

Does Conectys provide Work from Home?
Yes. Due to the COVID pandemic, we decided for the safety and wellbeing of our employees to provide work from home capabilities when possible. Moreover, we have 10 office locations worldwide to provide support for employees and clients on the spot.

How can I assess my current language level?
To find out what your current language level/s are, you will to self analyze your skills with CEFR. Here you will be able to inspect your current skills from A1 to C2.

How can I apply for a job at Conectys?
We're thrilled to hear that you'd like to join us. In order to apply, please fill in the Application Form that you can find at the end of each job opening.
How do I know if you have received my application?
If you have applied for a job opening on our Career Page, you will receive an automated email response confirming your application's receipt.
If your profile meets our requirements, you will be contacted directly by one of our Recruitment Officers for an interview. 
How do I identify an authorized Conectys recruitment officer?
Our officers will contact you through their professional email accounts using the "@conectys.com" domain.
Please note that we don't ask for bank account information, credit card details, nor do we ask you to install doubtful applications.
What should I do if I have questions or doubts about the validity of a Conectys job offer, or if I want to confirm if a job offer is still open?